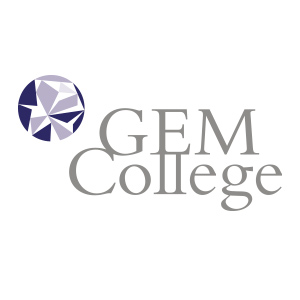 GEM College of International Business (Global) provides high quality accredited tertiary training in all States and Territories in Australia and internationally, through its licensed bricks-and-mortar campuses and its Online Campus.
Our approach, combines the company's trading name with the 'sapphire' gem symbol. The type is crafted in such a way as to have the two 'll's' symbolizing the two pillars upon which the entire GEM College's value system is founded, ie 'Equity and Righteousness'.
The design also allows for each bricks-and-mortar campus to have its own individual gemstone symbol, allowing for localised branding but maintaining the strong link to the GEM Global licensor.